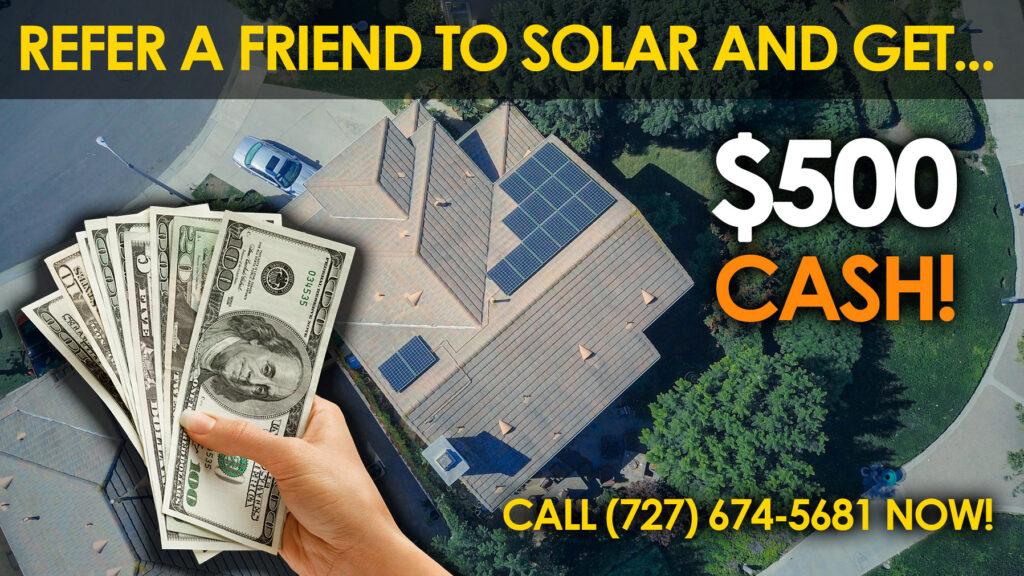 Get $500 Cash When Your Friend Goes Solar!
It's never been easier for you to CASH IN on the Solar movement.
To qualify, your friends or family members must own the home they live in… That's it!
To begin, simply fill out the short form below with your friends's names and contact info (or family members), sit back and wait for them to go solar… when they do, YOU GET PAID!
Feel free to call in your referrals if that's easier for you, at (727) 674-5681 Tuesday through Sunday between 9am-7pm.
---
Your privacy is assured: This website safeguards the security of the data you send us with physical, electronic, and managerial procedures. We urge you to take every precaution to protect your personal data when you are on the Internet. This website uses industry-standard Secure Sockets Layer (SSL) encryption on all web pages where personal information is required. This protects the confidentiality of your personal information while it is transmitted over the Internet. Please contact us with any question you have regarding this or any other issue concerning your privacy with this website.