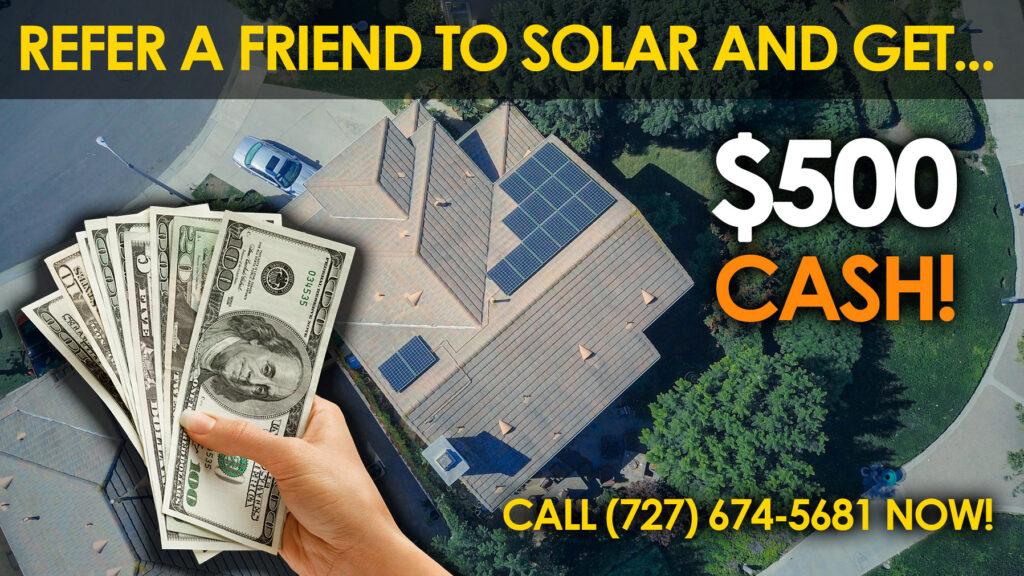 Get $500 Cash When Your Friend Goes Solar!
It's never been easier for you to CASH IN on the Solar movement.
To qualify, your friends or family members must own the home they live in… That's it!
To begin, simply fill out the short form below with your friends's names and contact info (or family members), sit back and wait for them to go solar… when they do, YOU GET PAID!
Feel free to call in your referrals if that's easier for you, at (727) 674-5681 Tuesday through Sunday between 9am-7pm.