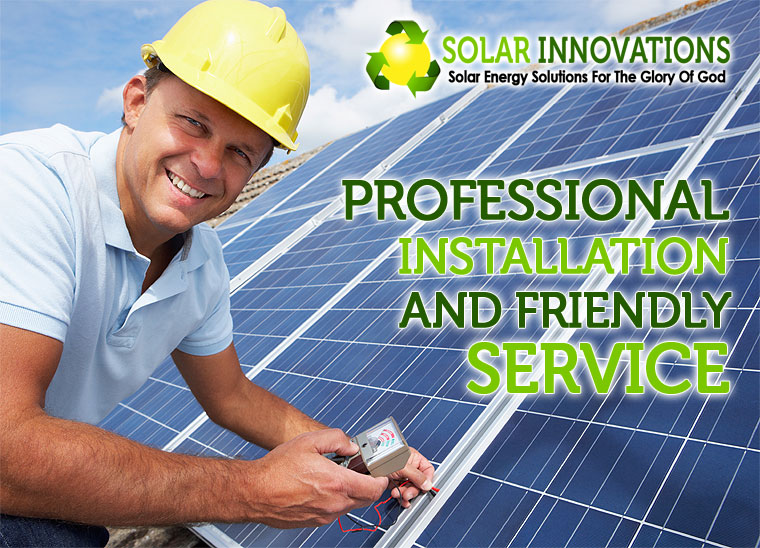 Solar Innovations puts a premium on your satisfaction. Like you, we are well aware that electricity prices are high, and rising. We understand your frustration when you open power bills with prices that just keep climbing higher and higher each year.
We know that purchasing solar panels, batteries and inverters is a big decision. From homeowners to business owners, we receive no shortage of complicated questions. What will happen during a storm? Which position gets the most sunlight? How do I use my solar system optimally? Through our licensed partner, Solar Innovations takes care of all your concerns promptly and professionally.
Through our licensed partner, Solar Innovations can design, manufacture, deliver and install complete or partial solar systems for homes and businesses alike.
Other services include backup well pump solar systems, grid tied solar systems and off grid solar systems.
Solar System Financing Is Now Available!
Solar Innovations now offers financing for qualified customers. With rates from 3.99% (12 year agreement) or 4.99% (20 year agreement), financing customers can take a $250 power bill and turn it into a $150 payment.
Solar System Credit
The US government has extended the 30% government credit thru 2019. With this in mind, and the fact we now offer financing, going solar is no longer an option, it's the SMART choice!
We invite you to click here to receive a FREE QUOTE for your home or business.