That's a VERY popular question these days. How much a solar generator will save you and when will it start saving you money?
The specific data points based on an average 20-year savings from going solar are as follows for the most productive states in America:
• California: $34,260
• New York: $31,166
• Florida: $33,284
• Texas: $20,960
• Hawaii: $64,769
How much should you expect to save from going solar? Consult the chart below for actual numbers produced back in 2011 when solar systems cost nearly double what they cost today…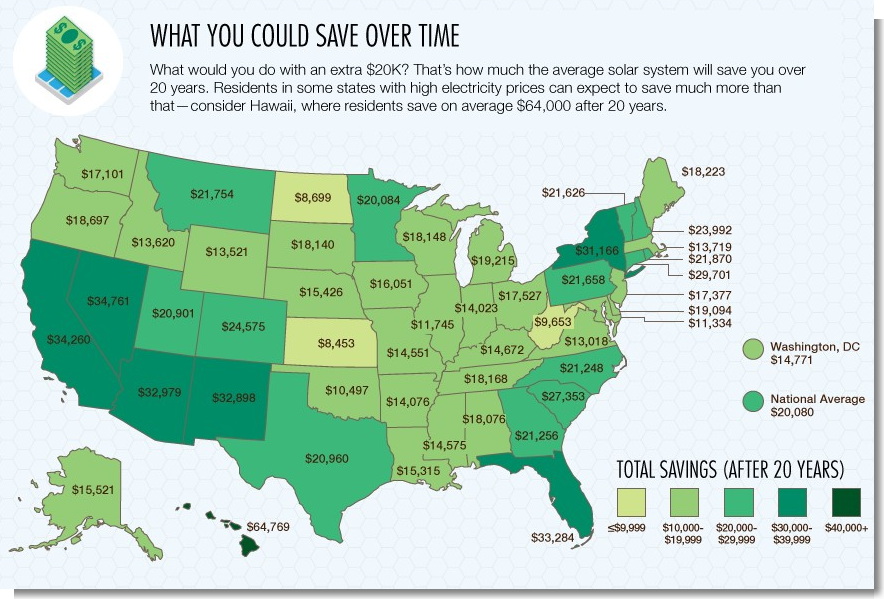 Any way you slice it, going solar is no longer an alternative, it's the most cost effective way to power your home or office!